Check out our menu, and when you find something that looks yummy, step on up and let us know, or skip the wait at the window and place your order online.
Patty topped with grilled onions, Gouda cheese and Applewood bacon, lettuce, tomatoes, and garlic Paresan sauce.
#burger  #amarillobymorning
Tell us what you think!
On behalf of all of us here at Burgertology, we thank you for your continued support!
Whether this is your first visit or you've been here before, we would love to know what you think. So if you can spare a few minutes and leave some feedback, it would be greatly appreciated.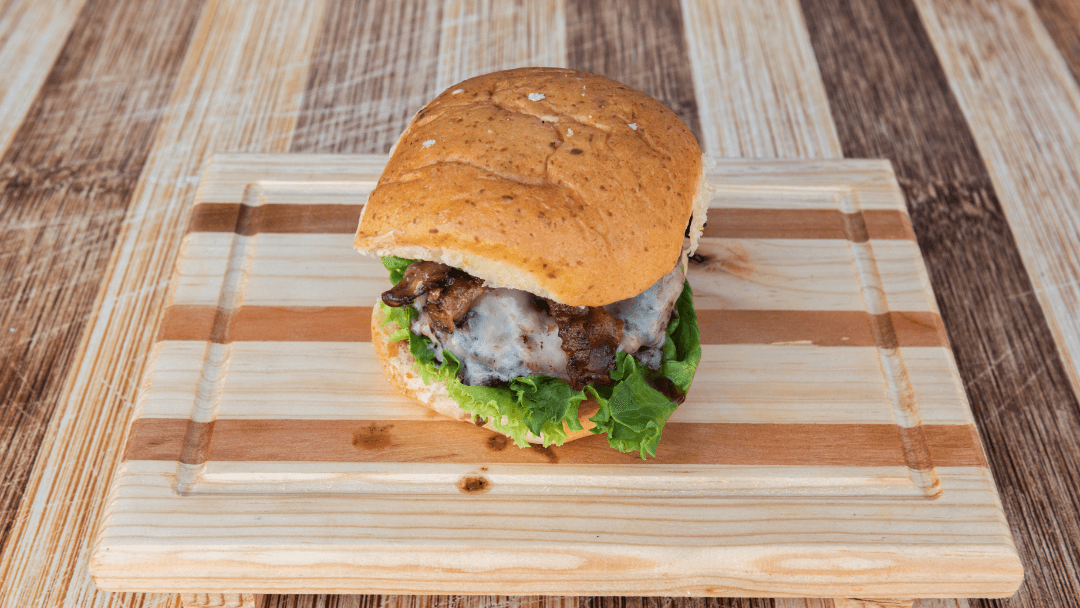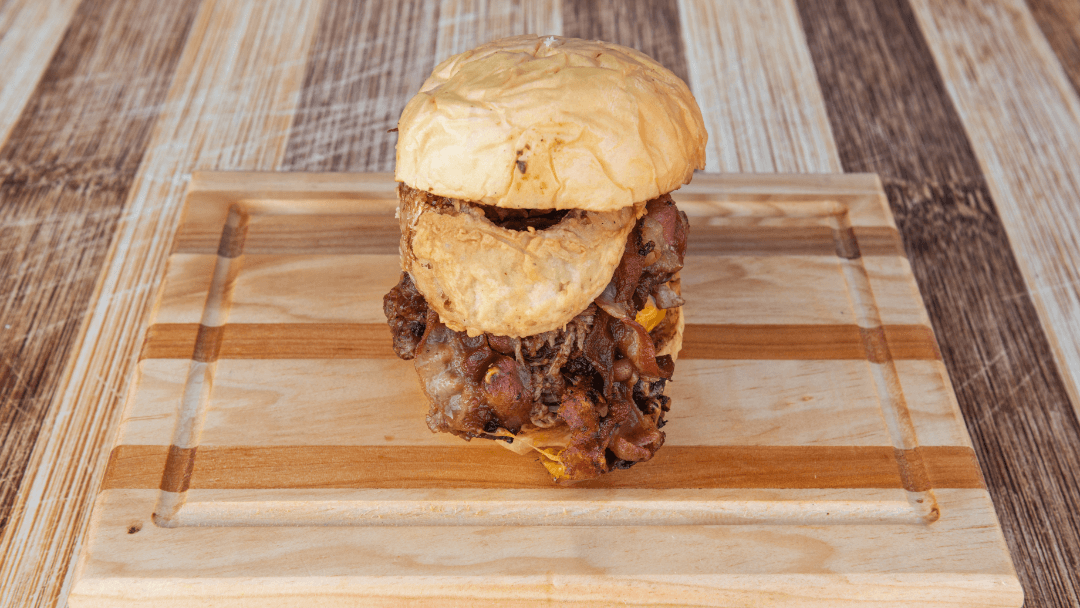 Patty topped with Pepperjack cheese avocados Applewood bacon on a bed of lettuce tomatoes with chipotle mayo on a sweet jalapeño bun
Topped with grilled onions and Bacon Jam Cheddar cheese and bacon with lettuce tomatoes with more bacon jam on a house bun
Double patty double cheddar cheese double bacon on a bed of lettuce tomatoes onions pickles with mustard on a house bun
Double patty topped with peanut butter, caramelized bananas and bacon
Double decker burger; half BLT, half cheese burger with chipotle mayo
Bleu cheese stuffed patty with lettuce, tomato and mayo and served on a  house made bun.
Topped with Mac and cheese, bacon and bbq sauce
Single 1/3 pound patty made with brisket and chuck
Double meat, and cheese with lettuce, tomato, onion, pickles and mustard
Sautéed mushrooms in Jack Daniel sauce topped with Gouda Applewood bacon on a bed of lettuce tomatoes and mayo on a Kaiser bun
Patty topped with 2 eggs cooked to order Applewood bacon tucked into 2 pieces of cheddar cheese and Texas toast with mayo
Topped with brisket Applewood bacon cheddar cheese and onion rings on a house bun with Bbq sauce and pickles
Topped with grilled jalapeños and Queso on a bed of lettuce tomatoes served on a pretzel bun
Topped with Gouda cheese Applewood bacon, chipotle mayo on lettuce tomatoes and served on pretzel bun
Patty on Texas toast with grilled onions jalapeños and chipotle mayo
Made from scratch black bean patty topped with avocado slices on a bed of lettuce tomatoes with a raspberry chipotle sauce
Hot For Teacher (WAIVER REQUIRED!)
Topped with Carolina Reapers, pepper jack cheese, lettuce, tomatoes and chipotle mayo, served on a house bun
Patty topped with pineapple ring Gouda cheese and Applewood bacon with BBQ sauce lettuce tomatoes on a pretzel bun
Patty topped with Hatch pepper's Pepperjack cheese on a Kaiser bun with chipotle mayo lettuce and tomatoes
Patty topped with chili and queso on pickles onion and mustard served on a house bun
Two 1/3 pound patties made with ground brisket and chuck that is always fresh
Stuffed with cream cheese and diced jalapeños topped its Pepperjack cheese on a bed of lettuce tomatoes with a Raspberry chipotle sauce on a house bun
3 meat patties, mushrooms, onions and Gouda cheese, hatch chiles and pepper jack cheese, cheddar cheese and bacon, topped with mustard, mayo, and ketchup
Salmon burger with pepper jack cheese, lettuce, tomato, and raspberry chipotle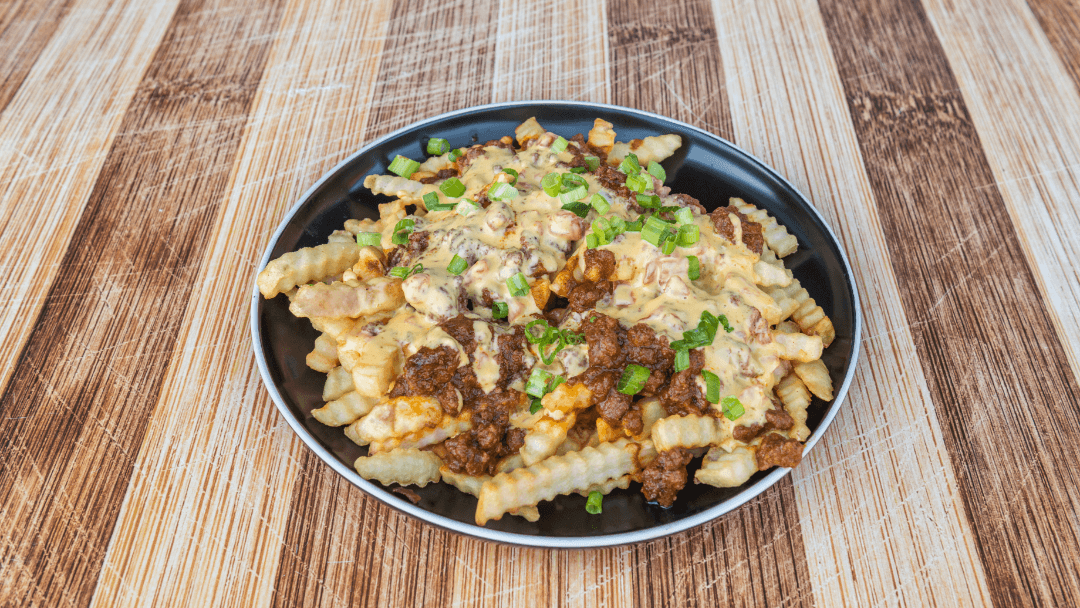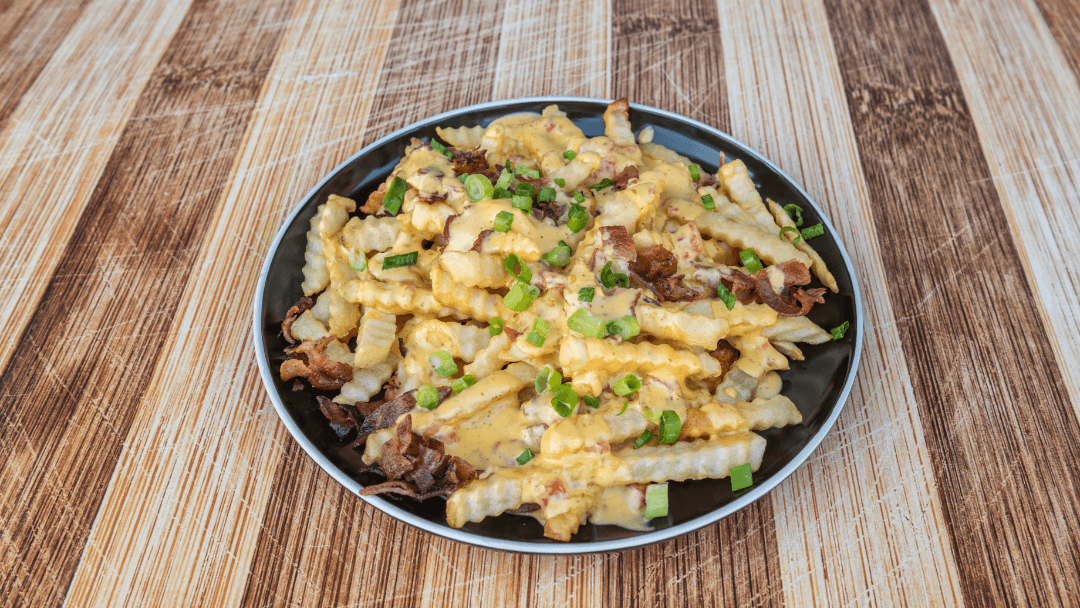 Fries covered with bacon, queso, and green onions
Fries covered with chili, queso, and green onions
Fries with grilled chicken, bacon, queso, ranch and green onions
Fries topped with taco meat, 2 eggs cooked to order, queso, and jalapenos
Tots topped with brisket, queso, bbq sauce and jalapenos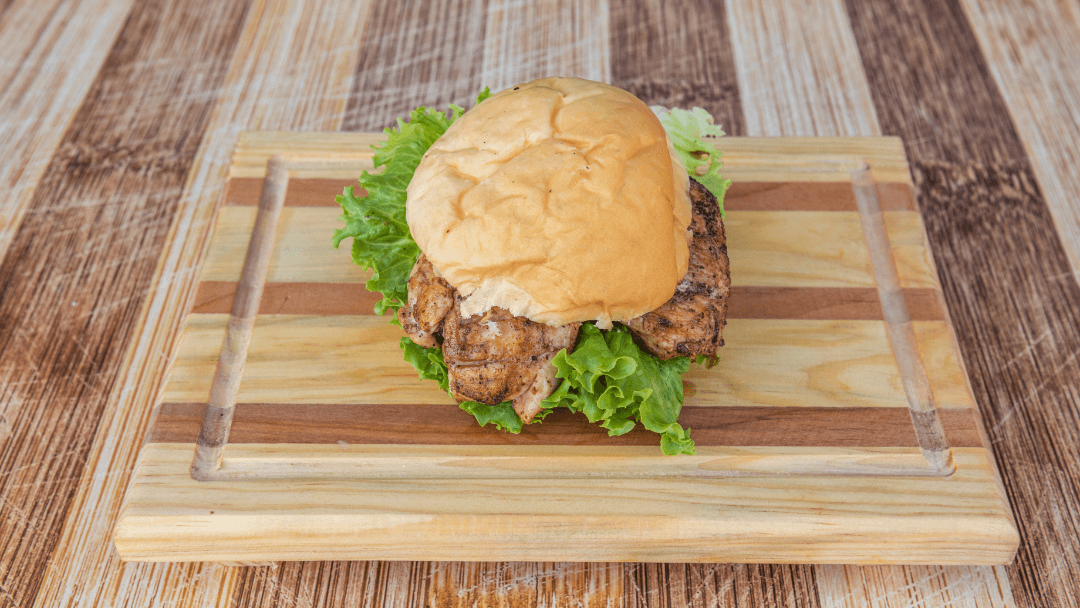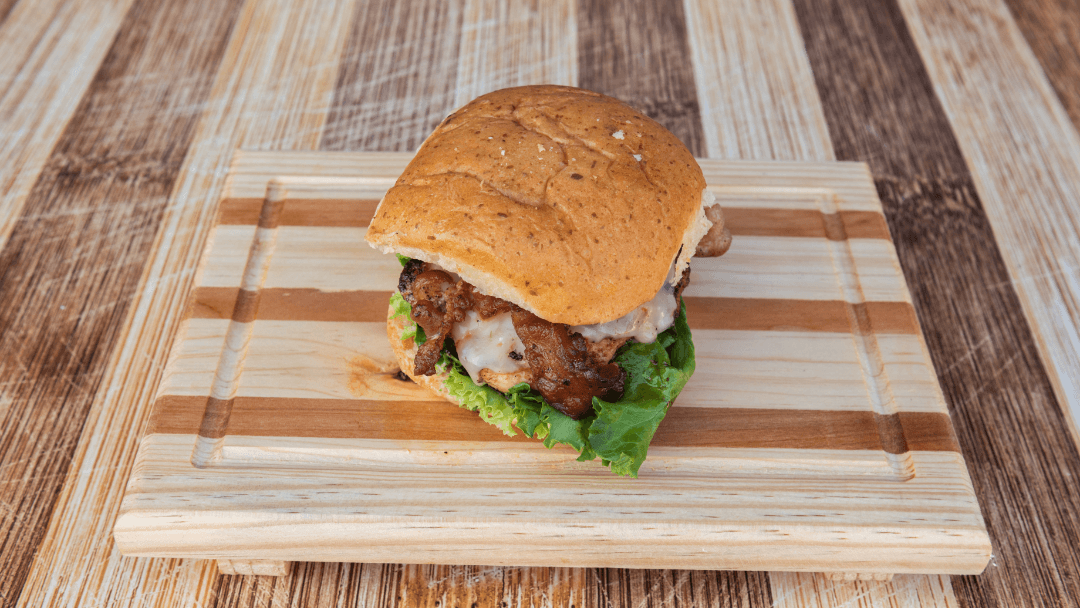 Topped with avocados, Applewood bacon, lettuce, tomatoes, chipotle mayo, and  served on a sweet jalapeno bun
Topped with Gouda cheese, Applewood bacon, lettuce, tomatoes, raspberry chipotle sauce served on a pretzel bun
Chicken patty, served on a house bun with lettuce and tomatoes
Dipped in buffalo sauce topped with Pepperjack cheese on lettuce and tomatoes served on a pretzel bun
Topped with mushrooms, Gouda cheese and bourbon sauce with lettuce, tomatoes mayo
Footlong dog topped with brisket, queso, and amarillo sauce
Footlong dog with chili, queso, onions, jalapeños
Footlong dog with pickles spears, tomatoes, peppers, onions and relish
Good old fashion plain dog made with certified black angus beef